Istanbul is a major city in Turkey that straddles Europe and Asia across the Bosphorus Strait.
Istanbul consists of 5 areas: offshore, dock, city, suburb, tavern. Both offshore and dock are directly accessible from high seas.
Istanbul is not siegeable and it cannot be owned by guilds.
Offshore
Edit
Istanbul is defended by 5 barbettes which are located in the offshore. Unlike other cities, Istanbul's offshore contains no decharge beaches.
There are three fishing shoals available daily in which following items can be fished;
[List of Items required]
The dock consists of the following NPC's;
Bill Fuller
Abba Bakery
Mill
List of NPC's
List of Vendors
List of Master NPC's
List of Residents
Ali
Ambo
Betty
Clooney
Hassad
Kadeer
Muhammad
Missionary
Maulvi
Mayeroff
Sarah
Saodaine
Toulson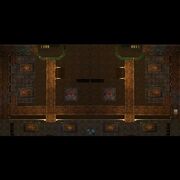 Istanbul's suburb contains an Agricultural District and a Mining District.
You can harvest the following plants;
You can also mine and fell level 1, 2 and 3 timber and ores.
See also
Edit
Ad blocker interference detected!
Wikia is a free-to-use site that makes money from advertising. We have a modified experience for viewers using ad blockers

Wikia is not accessible if you've made further modifications. Remove the custom ad blocker rule(s) and the page will load as expected.