Beirut is a city of Ottoman Empire. It is located in Atlantic area, in the Mediterranean Sea.
Beirut consists of 6 areas: offshore, dock, city, suburb, mosque and tavern. Both offshore and dock are directly accessible from high seas.
Beirut is not siegeable and it cannot be owned by guilds.
Offshore
Edit
Beirut is defended by 3 barbettes which are located in offshore. Offshore does not contain any decharge beaches through which dock can be accessed.
There are several fishing shoals available daily in which following items can be fished.
List of NPC's
Edit
| Common NPC's | |
| --- | --- |
| Docker | |
| Vendors and exchangers | |
| Shipyard Boss | |
| Residents | |
| Sale | Jack |
| Master NPC's | |
| Adventurer Alliance Master | |
| Guards | |
| Guard | |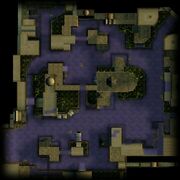 List of NPC's
Bank Clerk
Warehouse Manager
Skill Tutor
Guild Manager
Official
List of vendors
Alchemist
Blacksmith
Tailor
Trader
List of Master NPC's
List of Residents
Abdul
Alkan
Bera
The Ottoman Empire
Mona
Musa
Rustam
Schemius
Suhrabu
Xiadiyana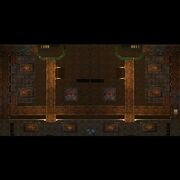 List of NPC's
List of Residents
There are two main Blocks for Mining in the suburbs and there are many Trees scattered around the suburbs for Timber-Felling.
Beirut Suburbs is also a popular place for the Planting Card to be used in.
List of NPC's
List of Monsters
Hedgehog
Goat
Bellwether
Pheasant
Red Fox
Tamable Hare
Greedy Merchant
List of Plants
Thymus Vulgaris
Rosemary
Affine Cudweed
See also
Edit